You made the decision to move, maybe you already found your spot?
Here are a few tips to get you started on the packing. It's not that bad! Really! One step at a time!
If you haven't found the right place yet, contact me to help you find your own spot on LBI!
1. Make a copy of all your important papers. Don't trust things to not get misplaced!
2. Take pictures of all your electronics! Make your life easier when you try to put it all back together.
3. Schedule disconnection of services like your cable, phone internet and find where to return the equipment.
4. Use your hand towels and washcloths for extra padding when packing those delicate items. Serves 2 purposes at once!
5. Be sure to use small boxes when packing your heaviest items.
Send me your most helpful moving or packing hints and I will be happy to pass along.
Contact me now to help you find your spot on LBI.
#moving #packing #lbisummerrentals #lbidreamhomes #sellmyhomeonlbi #buyingmydreamhome #sellingonlbi #movingtips #packingtips #helpfulhints #householdhints #summerrental #luxuryvacationspots #islandluxuryhomes #islandluxuryrentals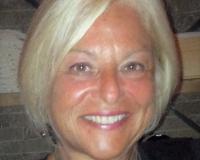 I was born in Brooklyn, NY, Governor's Island! My father got transferred to Camp Kilmer in NJ so we moved to Piscataway, where I grew up. When I got married, we moved to Weehawken and then to Warren....