The Northeast is about to be hit by yet another N'easter. No, winter is not over just yet!
The island is doing fine. Yes, we have our flooding. We are a barrier island after all. Our people are handling things with their usual hard working. big caring ways.
Thank you to all of our LBI first responders; the police, firemen, emergency workers, construction crews and local officials who place our safety above their own every day.
We send our best to our northern friends and hope they come thru with as little troubles as possible.
Hopefully you can enjoy a day at home. A great time to choose your next summer vacation spot or your own home to make forever memories in!
Contact me for the latest summer rentals and make the island yours for at least a week or two!
Or contact me for the latest listings and choose your own spot! Be an LBI islander and be a part of this very special community.
Stay safe and dry! I look forward to seeing you on the beach this summer!
#firstresponders #islandflooding #findyouspotonlbi #islanddreamhomes #lbi #floodingnortheast #lbisummerrentals #lbihomesforsale #lbiregion #njrentals #lbibeaches #emergencystorm #lbilistings #protectyourhome #protectyouinvestment #islandinvestments #lbiinvestments #realestateinvesting #lbiralestate #summerhomesforrent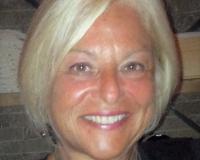 I was born in Brooklyn, NY, Governor's Island! My father got transferred to Camp Kilmer in NJ so we moved to Piscataway, where I grew up. When I got married, we moved to Weehawken and then to Warren....