Today is International Women's Day. Give a special hug or thank you to the women in your life who have loved you, helped you, talked with you and continue to support you.
The little things mean a lot!
#loveyourmom #internationalwomensday #supportyourwomen, #lbiwomensday #findyourspotonlbi #lbidreamhomes #lbisellmyhome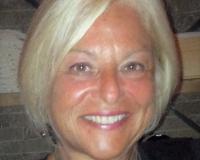 I was born in Brooklyn, NY, Governor's Island! My father got transferred to Camp Kilmer in NJ so we moved to Piscataway, where I grew up. When I got married, we moved to Weehawken and then to Warren....